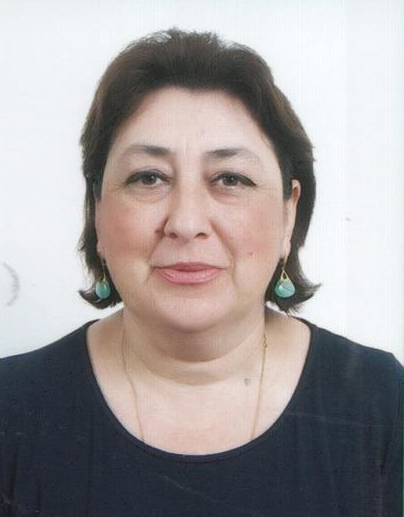 Natalia Zoidze
Chairperson of the Faction- "Georgian Dream – Democratic Georgia" of Batumi Municipality City Council
Form of Election: Majoritarian, Political Party - "Georgian Dream – Democratic Georgia" Party
Date of Birth: 03.07.1962
Education:
Batumi Shota Rustaveli Pedagogical Institute, Faculty of History, Russian Philology/Master's Degree;
1996-1999 - Tbilisi Labor and Industry Organization's State Scientific Institute, Commercial Law, Lawyer and Economist/Master's Degree;
2010-2014 - Iakob Gogebasvili Telavi State University, Doctor of Pedagogical Science.

Training/Certificate/Courses:
October 2013-   BEN-GURION UNIVERSITY OF THE NEGEV EILAT CAMPUS Basic Course in Dolphin Biology and Dolphin-Assisted Therapy;
July 2008 - Community Colleges for International Development, Inc.  USA Center of Excellence in Teaching and Learning of GTU Teacher's Training Program in Modern Teaching Methodologies;
2006 – Tbilisi, Education Institute Foundation – Foreign Language Training Modern Technologies;
2005 – Central Institute of Advanced Training and Retraining of Georgian Pedagogues, New Approaches in Teaching Russian Language.
Work Experience:
2014-2017 - Member of Batumi Municipality City Council;
2009 – until today – LTD "Black Sea Flora and Fauna Research Center" – Director;
2000-2009 Batumi State Maritime Academy, Head of the Foreign Languages Department;
1991-2009 Batumi First Profiled Gymnasium;
1985-1991 – Chakvi #1 Public School Teacher, The deputy Director in Staffroom and Educative Part.
Languages:
Russian, English
Mobile:  599 71 63 01
E-mail: nataliazoidze@gmail.com